We've released a new version of Meliora Testlab – Canis Majoris. This version includes major additions to the REST interfaces of Testlab and several UI related enhancements. Please read more about the changes below.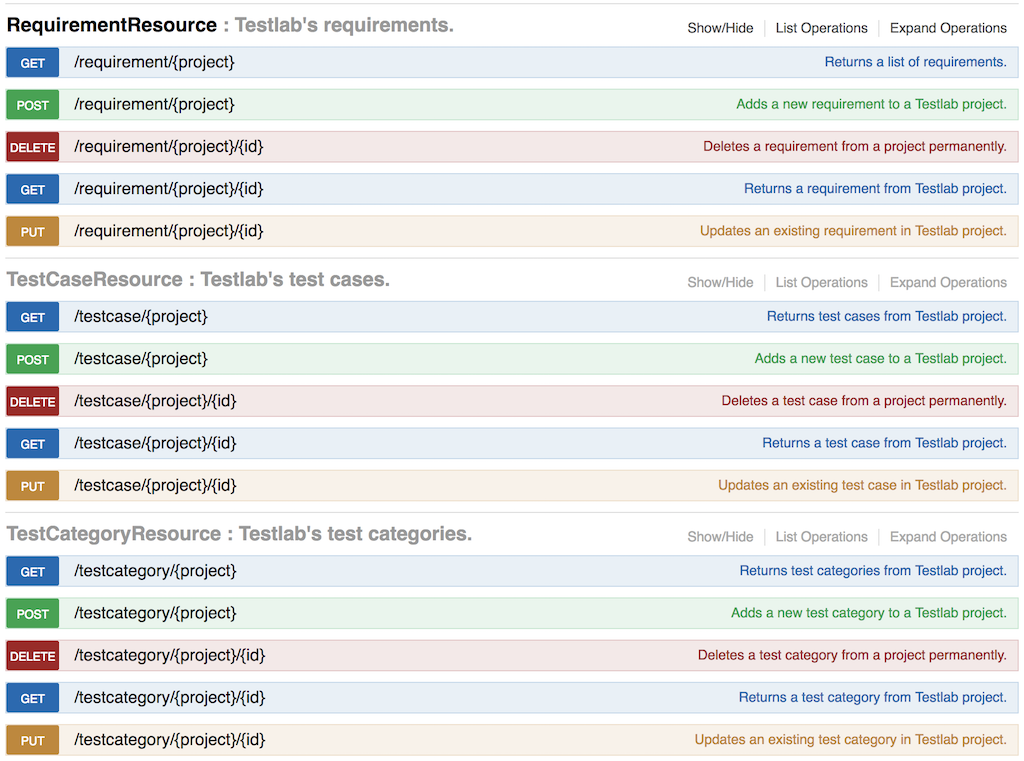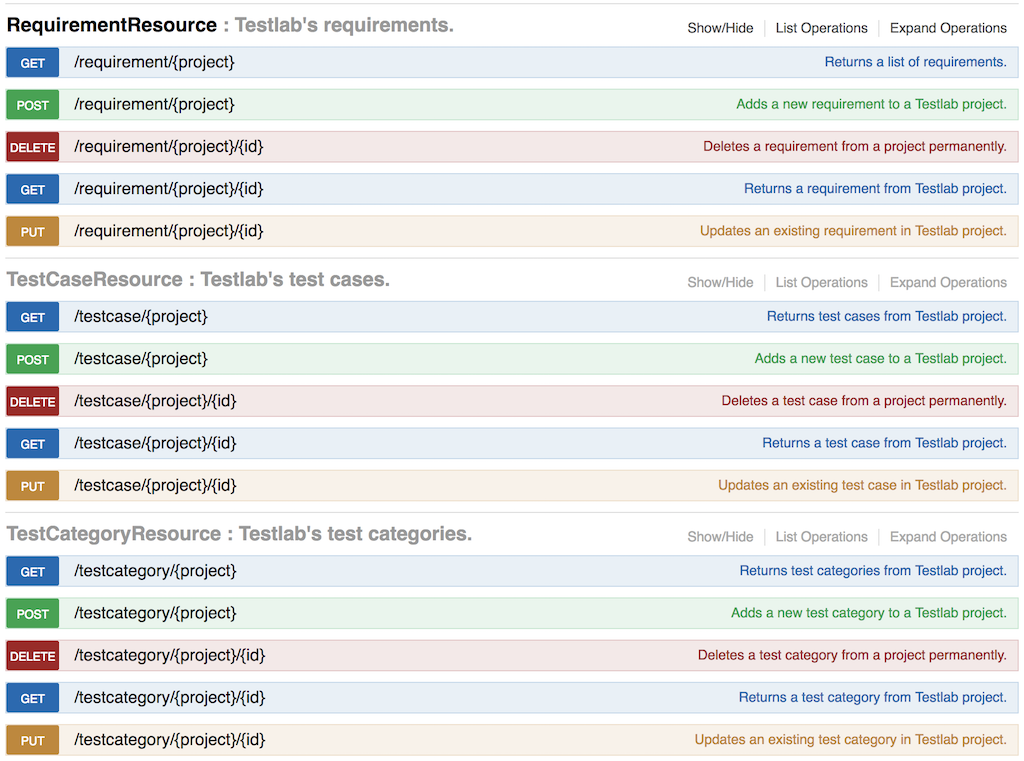 REST API enhancements
The REST based integration API of Testlab has been enhanced with a number of new supported operations. With Canis Majoris, it is possible to add, update and remove
requirements,
test categories,
test cases and
issues.
Add operation maps to HTTP's POST-method, update operation maps to PUT-method (and in addition, supports partial updates) and remove operation maps to DELETE-method. More thorough documentation for these operations can be found in your Testlab instance via the interactive API documentation (/api).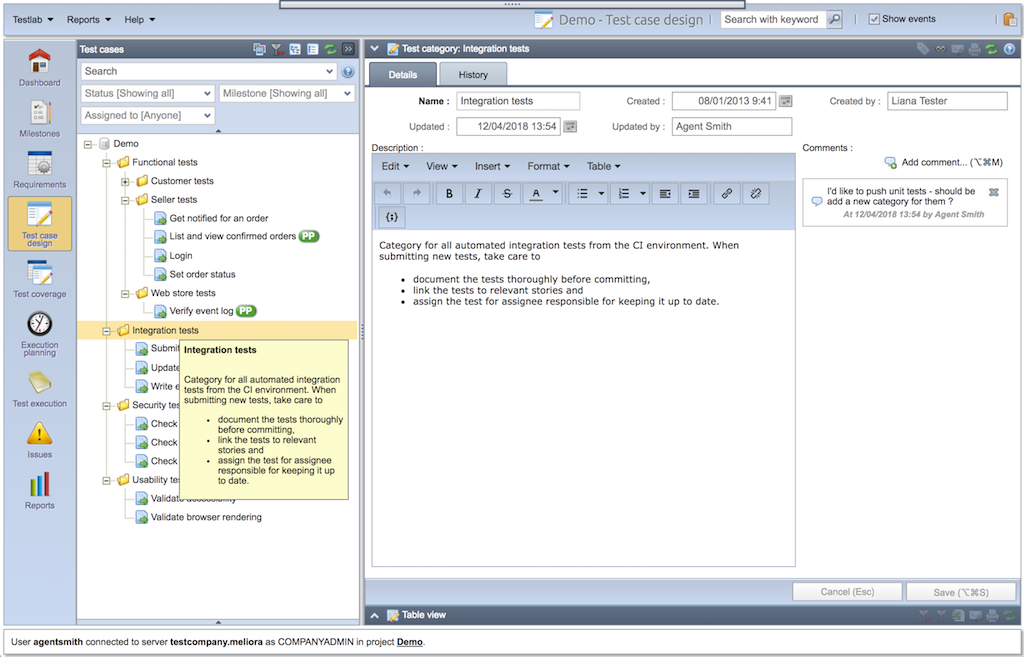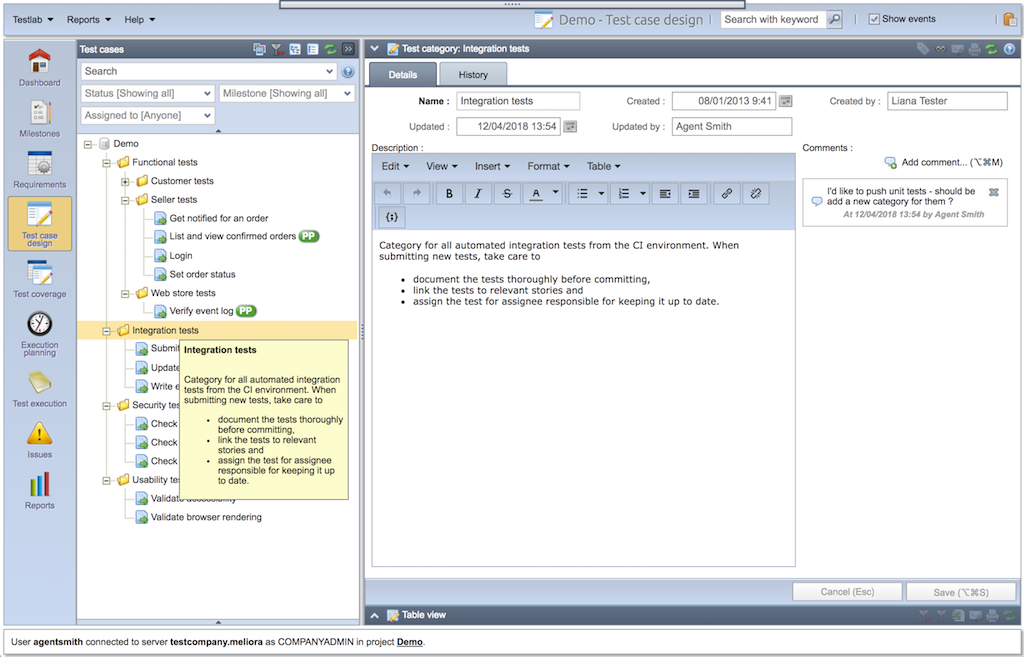 Test categories with fields
In previous versions of Testlab, test cases were categorized to simple folders with a name. In Canis Majoris, test categories have been enhanced to be full assets with
a rich-text description,
time stamps to track creation and updates,
a change history and
a possibility add comments on them.
In addition to the above
Date and time formats are now handled more gracefully in the user interface by respecting the browser sent locale.
Test cases of a requirement can now be easily executed by choosing "Run tests…" from

the tree of requirements or
from the table view of requirements.

Similarly, the test cases linked to a requirement can be easily added to a your work (test) set by choosing "Add to work set" from the table view of requirements.
Test case listing -report renders execution steps in an easy-to-read table.
Thanking you for all your feedback,
Meliora team
---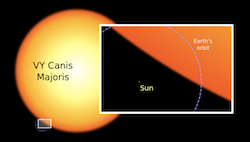 VY Canis Majoris (VY CMa) is one of the largest stars detected so far and is located 3900 light-years from Earth. The estimates on it's size vary, but it is estimated to be 1400 to 2200 solar radii (distance from center of Sun to it's photosphere).
The size of this object is difficult to comprehend. It would take 1100 years travelling in jet aircraft at 900km/hr to circle it once. Also, It would take over 7 000 000 000 (7 Billion) Suns or 7 000 000 000 000 000 (7 Quadrillion) Earths to fill VY Canis Majoris. There are also few videos on YouTube which try to explain the size for you. 
(Source: Wikipedia, A Sidewalk Astronomer blog)