Summer is here! We're happy to announce a new feature release of Testlab: Flannan Isles. The version has a number of new features and user interface enhancements described in detail below. As expected, all features are immediately available for all our hosted users. Enjoy!
Tagging assets
Ever had a situation where you'd like to pin some data in your system of choice to find it later on or, group it up with similar data? This is now possible in Testlab as it implements tagging of assets where you can pin your assets with keywords of your choice.
Tag requirements, test cases, test sets, test runs, issues and reports
Easy tagging of single assets
Tag multiple assets by selecting your assets from a tree or, tag multiple issues using issue listing filtering
Easy to use project tag cloud – click a tag to search content by your tag. Or search manually by entering a search word in the format "tag:your tag".
Filter tree content by searching with "tag:your tag"
Reporting and coverage analysis now support filtering with tags
Tagging assets is especially useful in situations, where you have a need to group some of your assets for later use. For example, you might want to tag all your requirements targeted for future release for easier management of your next release.
Direct editing of requirements and test cases
The views for managing the central assets of Testlab, requirements and test cases, have been enhanced with more snappy direct editing mode.
In previous Testlab versions, we had separate viewing of assets and a transition to an editing mode. From now on, the forms and controls on the requirement and test case editing are always editable with just a click for everyone with needed permissions.
In addition, the form controls have now a more clear disabled look to indicate what is editable and what is not.
Control and monitor automated tests
The dashboard of Testlab now features a new widget Jenkins Jobs which enables you to monitor and trigger jobs in your Jenkins CI server.
View your jobs' build trend, latest build result, and build number directly on your Testlab dashboard
The launch builds directly from the widget
Open up the related views on your browser from your Jenkins server with just a click
Pick the jobs you prefer – even from multiple different Jenkins servers if needed. Up to four different Jenkins servers can be controlled from a single dashboard.
Easy UI – if you are familiar with Jenkins' UI you feel at home with this one
Integrates directly from your browser utilizing the Jenkins' Meliora Testlab plugin at your Jenkins server
Reporting enhancements
The reports of Testlab have been enhanced with the following addition:
New filtering options added for

Listing of requirements: covered & assignee
Listing of test cases: status & priority & assignee
Listing of issues: resolution & environment & related test case & resolved in version

Issues per priority report has been added with a subreport listing all issues counted to the totals
Similarly, the execution status of test cases report now includes a list of related test cases
Regenerating requirement identifiers
Requirement management now has a feature on the menu to regenerate IDs. During design, this can be used to easily regenerate all IDs in some folder or even for the entire project. The identifiers will be regenerated in 1, 1.1, 1.1.1, 1.1.2, 1.1.3, … format prefixed with the same prefix as in the selected folder. If IDs are regenerated for the whole project the identifiers will be prefixed with the project's key.
Keep in mind, that regenerating IDs will overwrite and possibly change the current IDs – so use this feature sparingly.
Sincerely yours,
Meliora team
---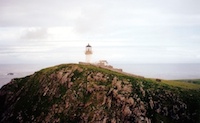 The Flannan Isles are a small island group close to Scotland, west of the Isle of Lewis. In December 1900, three men occupying the lighthouse vanished, leaving behind an unfinished meal and a mystery that's never been conclusively solved.
The only sign of anything amiss in the lighthouse was an overturned chair by the kitchen table. No sign of the three men was found, either inside the lighthouse or anywhere on the island. Many rumors of their disappearance surfaced, from a murder to sea serpent eating the men and to foreign spies abducting them, but no conclusive evidence was never found in the investigations.
Photo by Marc Calhoun from geograph.co.uk.