We've released a new version of Meliora Testlab – Circleville. Please read more about the new features and changes in this release below.
Choosing fields to be reported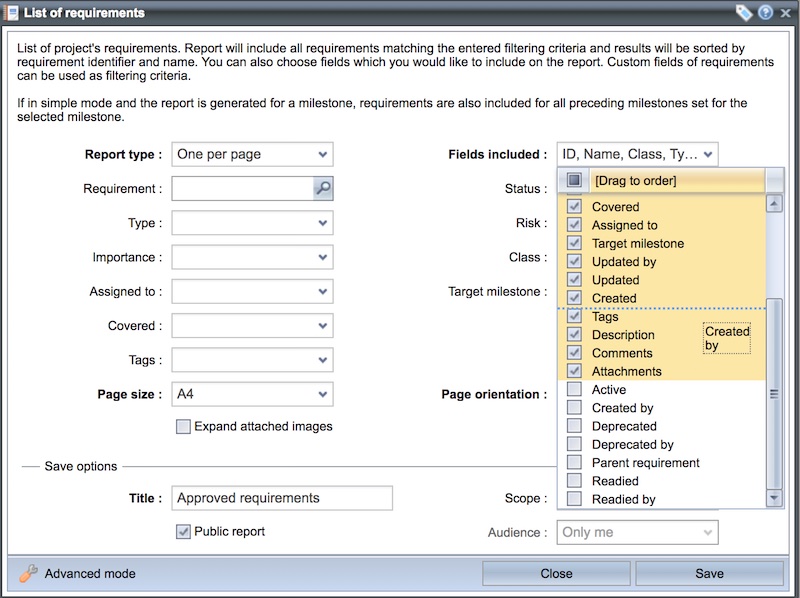 In Circleville, when rendering reports, you have an option to choose the fields you wish to include on your report. This applies to most reports which feature a table or listing of some kind. In previous versions, the report templates included listings with a pre-defined set of fields present.
When choosing the fields you also have an option to arrange the fields to the order desired. The fields and the corresponding order of them are saved as you configure your report.
Configurable requirement classes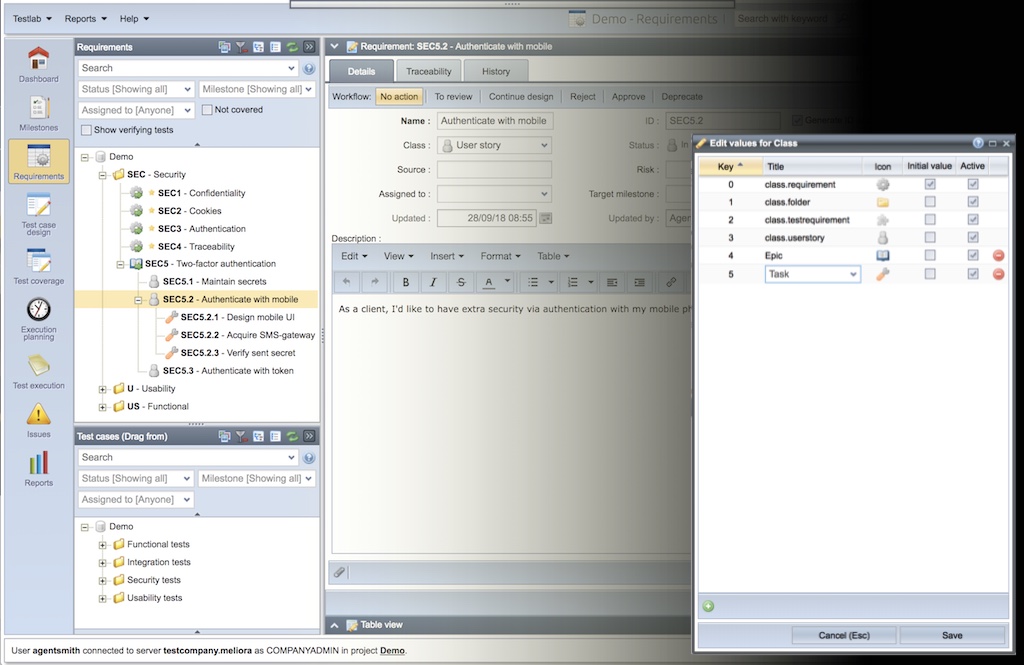 You now have an option to configure your own classes for requirements, if needed. When you configure one, you enter a title and choose an icon for it. This information is used to present the requirements in the UI. The classes can also be used in reporting.
By using customized classes you have an option to choose the custom fields which are specific to each class. See below.
Different custom fields for different types of assets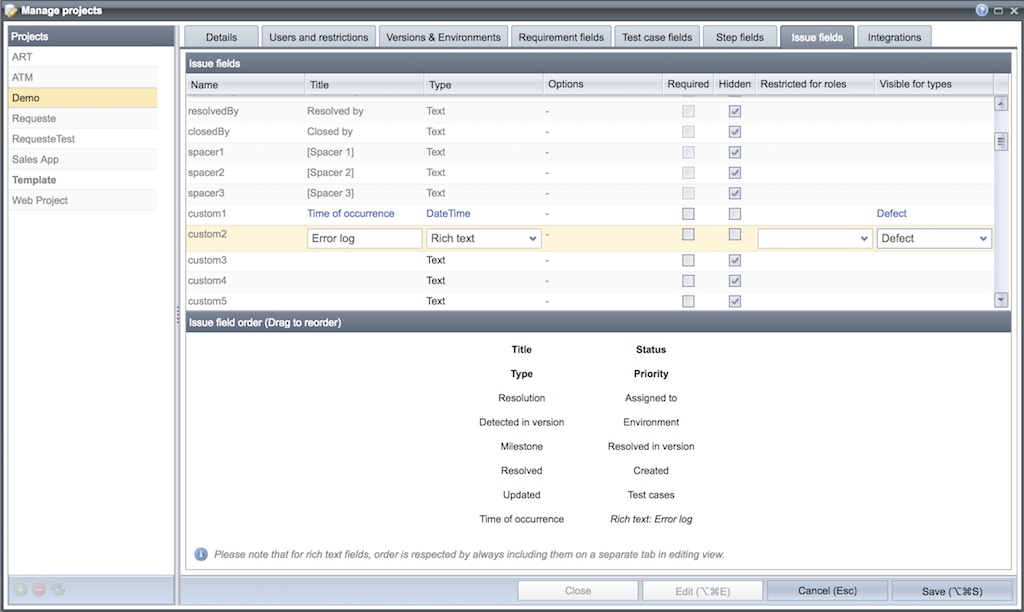 When configuring custom fields you now have an option to choose which type of issue or which class of requirement the field applies to. This way, for example for issues, you can have a different set of fields for "defects" and different sets of fields for "new features". As said above, this applies to different classes of requirements too.
Help manual with inbuilt search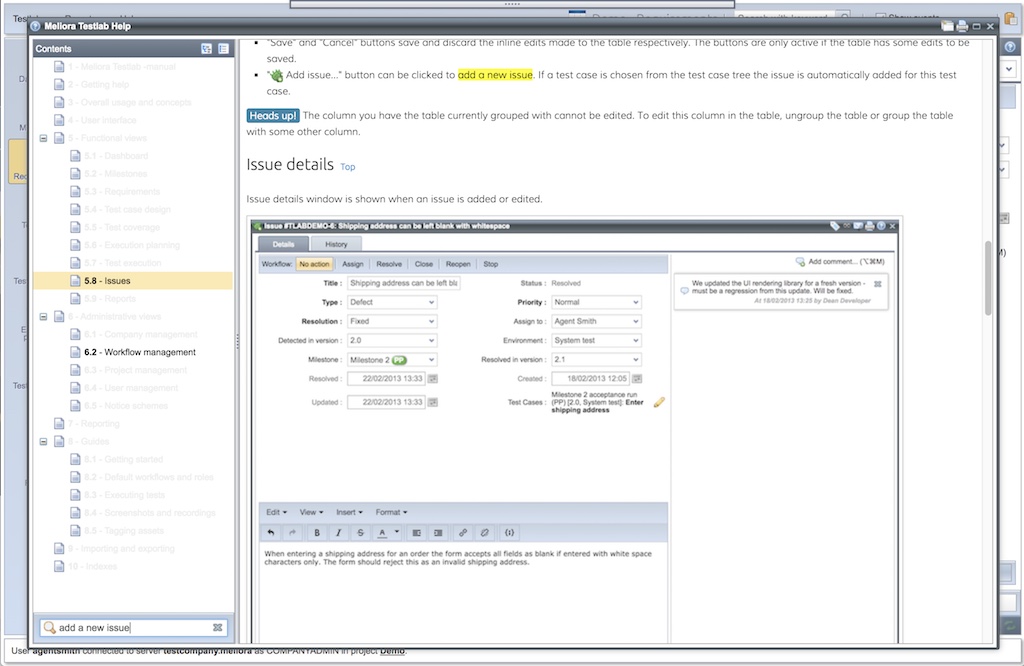 The help manual incorporated to Testlab now has a searching function inbuilt. Searching the manual is easy: Just enter a search term to the field in the lower left-hand corner. The contents index of the manual gets highlighted for pages with hits and in addition, the current help page open gets highlighted with yellow for any possible hits.
In addition to the above
Workflow changes: Deprecated assets such as deprecated requirements or test cases cannot be edited anymore. To edit them, use appropriate action to transfer the deprecated assets back to design.
Workflow changes: By default, closed issues cannot be edited anymore. To edit closed issues a new permission "defect.edit.closed" must be granted to the user.
When test cases in a test set of Planning view are hovered on, the details of test cases are presented in a tooltip.
Table views of requirements and test cases now show the number of assets presented.
Links to open issues in Testlab can now be formatted to include the issue ID instead of the primary key.
Reporting: "List of issues" and "Issue grouping" report templates now support a new field "Requirements" which allows you to report the requirements linked to the issues via the test cases the issues are linked with.
Thanking you for all your feedback,
Meliora team
---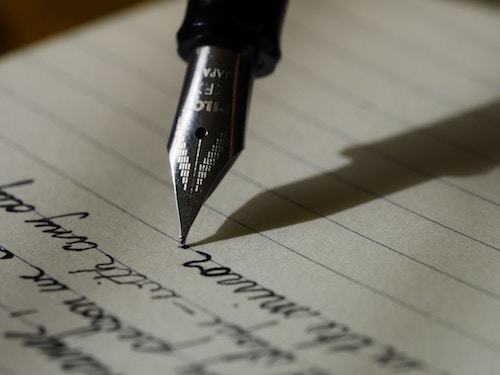 A small town in Ohio US, Circleville, is best-known today as the host of the Circleville Pumpkin Show held to celebrate local agriculture since 1903. This picturesque town has a sinister history of its own, though.
A mystery still unsolved spans from sometime in 1976 to the late 90s when local residents started receiving personal and threatening letters with details of their personal life included. Thousands of these letters, called Circleville Letters, were sent to citizens and local city officials. The letters were written in block letters and were sent by an anonymous sender.
Finally, a man thought to be responsible for the letters was apprehended on a case related to a few recipients of these letters. He was found guilty for attempted murder and sentenced for years in prison. 
The letters kept on coming, though. The officials put the man under solitary confinement which did not stop the letters and they were certain that this man could not be sending the letters. A lot later, even a team of television producers working on a television document received one. The letters kept on coming till the late 90s and suddenly stopped.