The Team at Meliora is proud to announce a new feature release of Testlab – Boo Hag. This version brings in REST endpoints for tasks, a few new cross-project reports, and a strong set of usability and UI enhancements.
Please read more about these new features below.
REST endpoints for tasks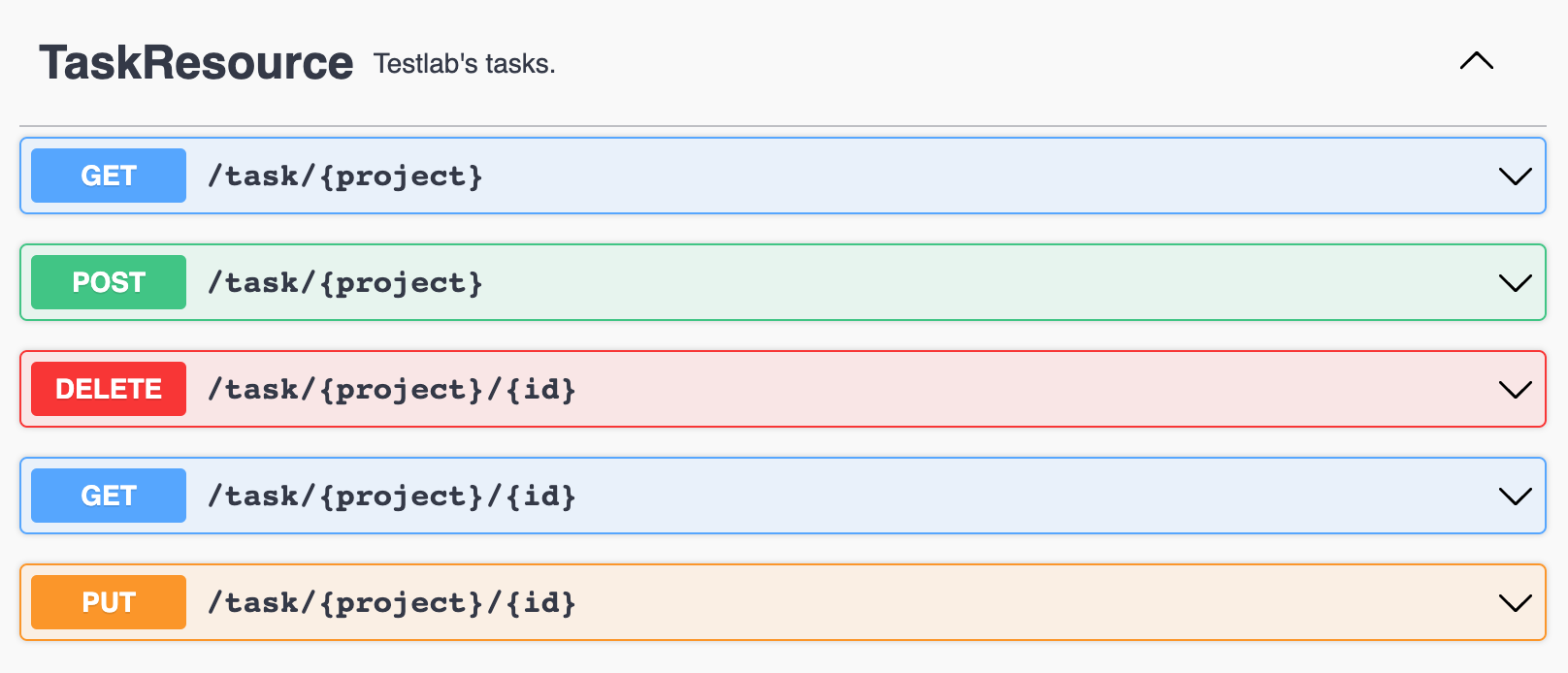 Tasks are assets that are coupled with important things in your project and used to track their progress. Support for tasks and task boards has been in place for a while.
This version adds new task-specific endpoints to the REST API. This makes it possible for you to integrate the tasks of your project into other systems. In a similar fashion to the other assets supported, you can fetch, add, update and remove tasks via this API.
Report templates for cross-project reporting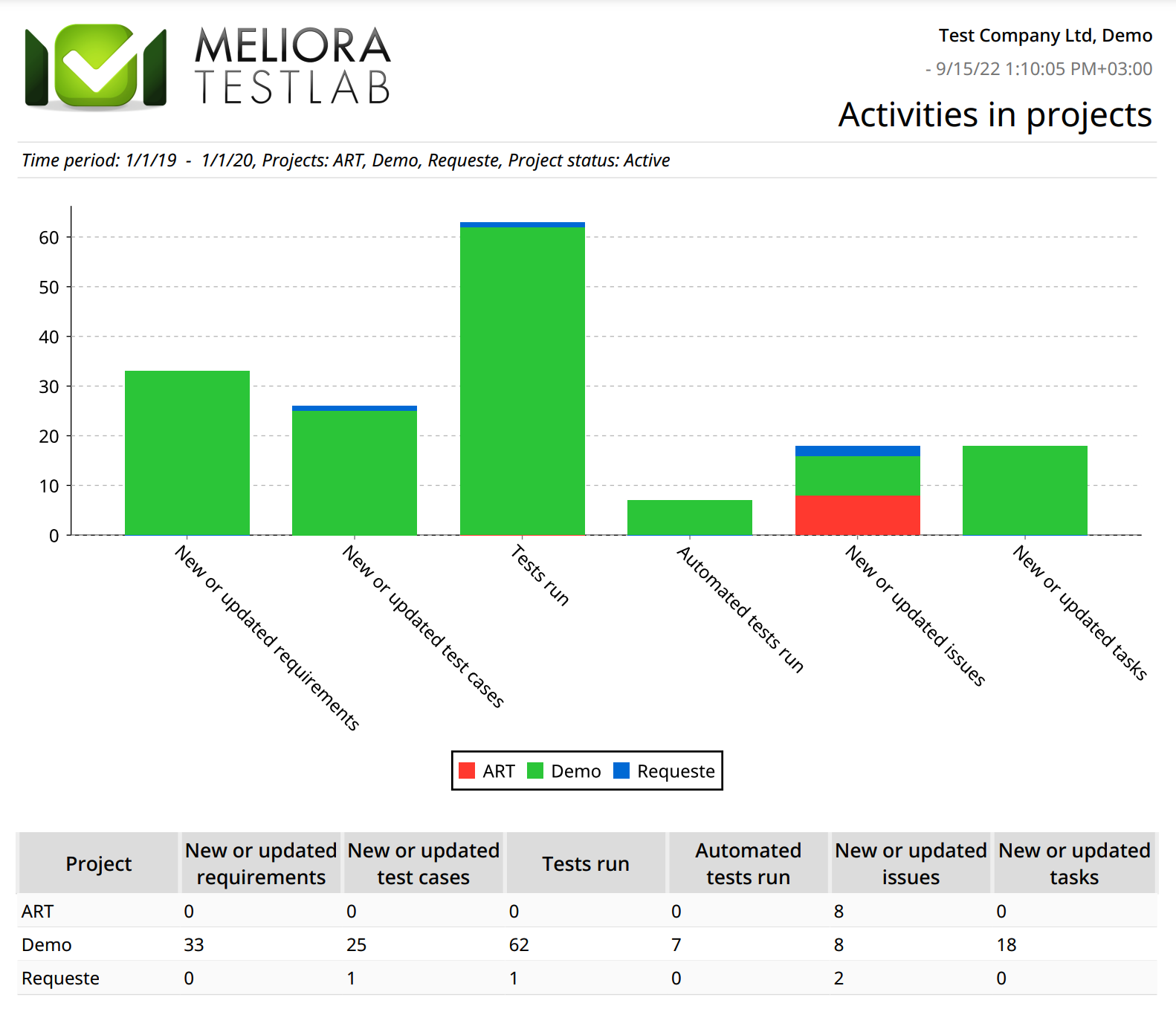 All data in Testlab is divided into "Project" domains. There is a clear separation of testing data (requirements, test cases, issues, tasks, …) between these Projects.
As you use Testlab for a while and deploy it in use for multiple projects, it would be nice to have some statistics and key figures from all your projects. This version of Testlab brings in the first two cross-project reports for you to achieve this:
Summary of projects: For chosen projects, reports relevant key figures for requirements, issues, tasks, and test cases.
Activities of projects: Reports relevant activities that have happened in chosen projects.
Using these report templates it is possible to get a quick glance at the progress and situation of your projects as a whole.
Set of UI enhancements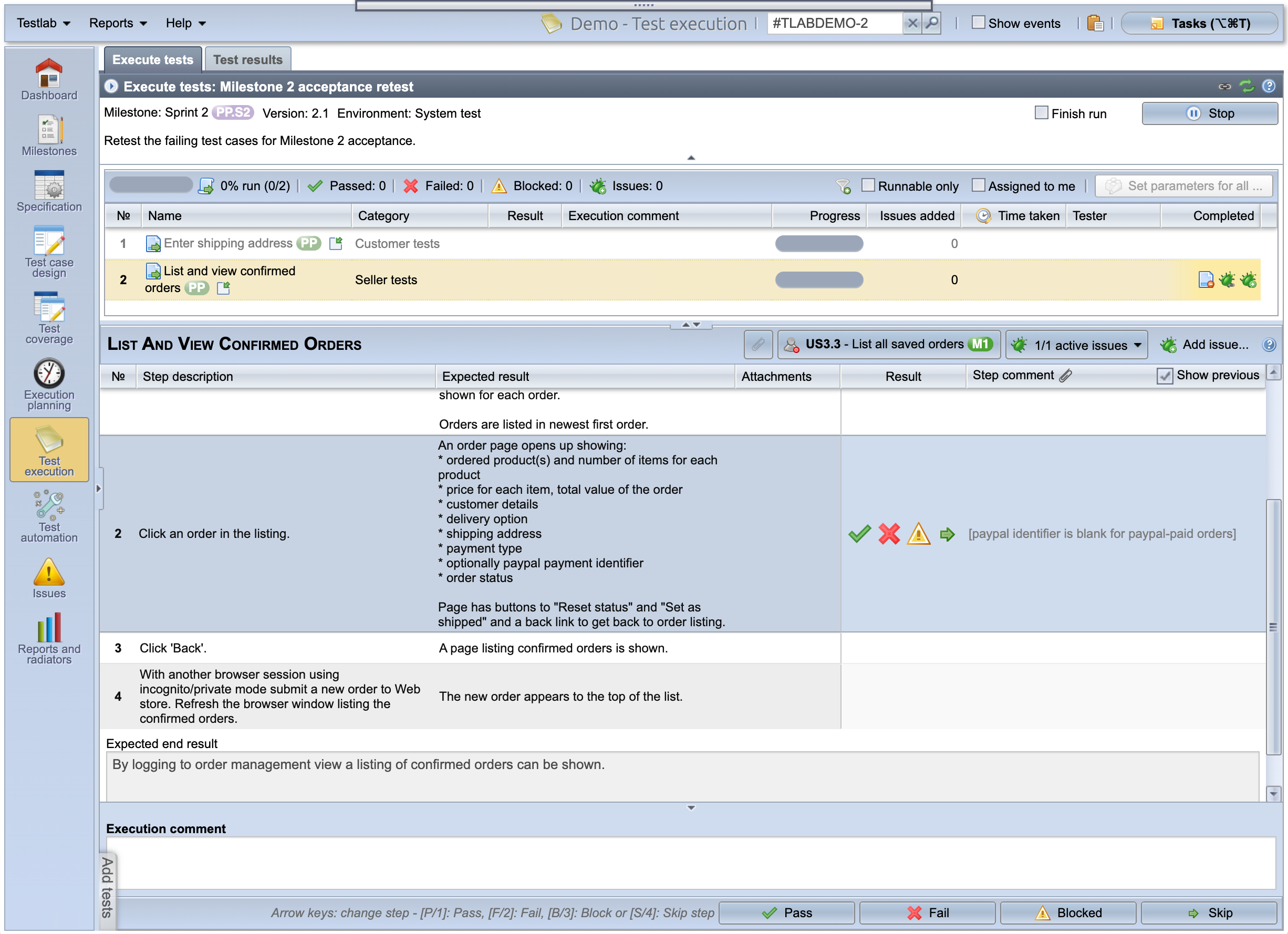 In Boo Hag, a set of usability and UI-related enhancements are included:
"Batch edit mode" in table views has been simplified as "Edit mode": The table views are not always in editing mode anymore. To edit assets in table views, check the "Edit mode" checkbox at the lower-left corner of the view.
Previously, this checkbox was used to only control if the view allowed batch editing of multiple assets. Now, in the edit mode, all table views always allow batch editing.
Layout enhancements during testing: The components in the layout of the test case under testing now scroll as a whole – this gives the view more space for the steps and as it is, is more user-friendly for smaller screens. In addition, some layout components are not shown if there is no content in them. Again, giving more space to the essentials in the view.
Support for searching assets by their identifier: You can now make an exact search against assets' identifiers by entering #ID in the search field at the top. The search is then made against identifiers of issues, requirements, tasks, and milestones.
The attached images are expanded in the print-out / quick look -dialog: When the asset opened in the print-out dialog – for printing or for inspecting it during use – has attached images, these images are automatically shown in the view.
Completed milestones are presented with faded identifiers: The identifier of the milestone (or the sprint) in the UI is now generated in a "faded" look if the milestone is already completed.
New strategy for generating colors in reports: When rendering reports series are generated with colors for charts et al. Previously these colors were a bit hard to distinguish from each other and now, the strategy for generating these colors is easier on the eye.
Automatically close tasks when closing issues: When closing issues with still open tasks, you are asked if you also wish to close the tasks coupled with the issue.
Private reports are not shown to administrators anymore: In previous versions, all administrator users could see all saved reports. This has been changed in a way that administrators are not shown the private reports anymore.
Thanking you for all your feedback,
Meliora team
---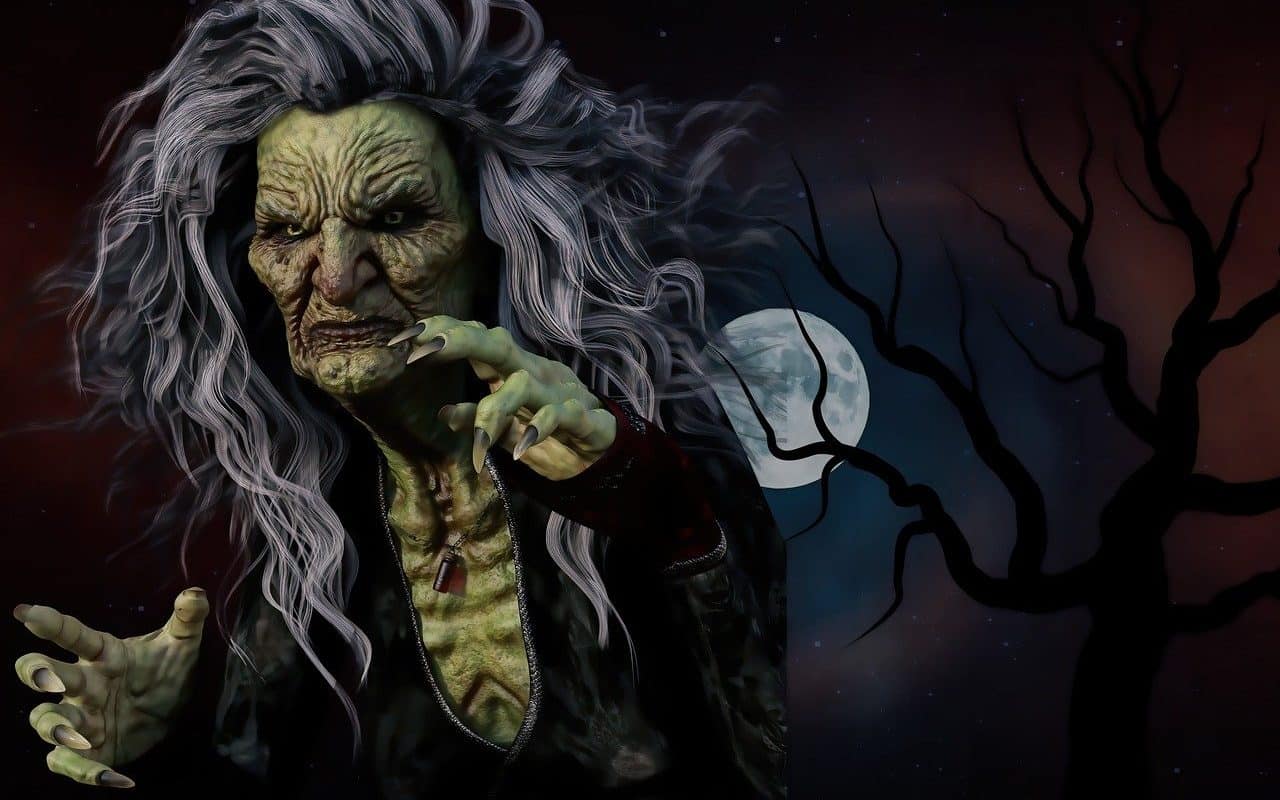 They have no skin and thus are red. In order to be less conspicuous, they steal a victim's skin and use it for as long as it holds out, wearing it as one might wear clothing. They remove and hide this skin before going riding.
When a hag determines a victim is suitable for riding, the hag generally gains access to the home through a small crack, crevice, or hole. The hag then positions itself over the sleeping victim, sucking in their breath. This act renders the victim helpless and induces a deep dream-filled sleep.
Don't let the hag ride ya!
(Source: Wikipedia, Scares and haunts of Charleston, Picture by Ray Shrewsberry / Pixabay)